The Story of the lucky lion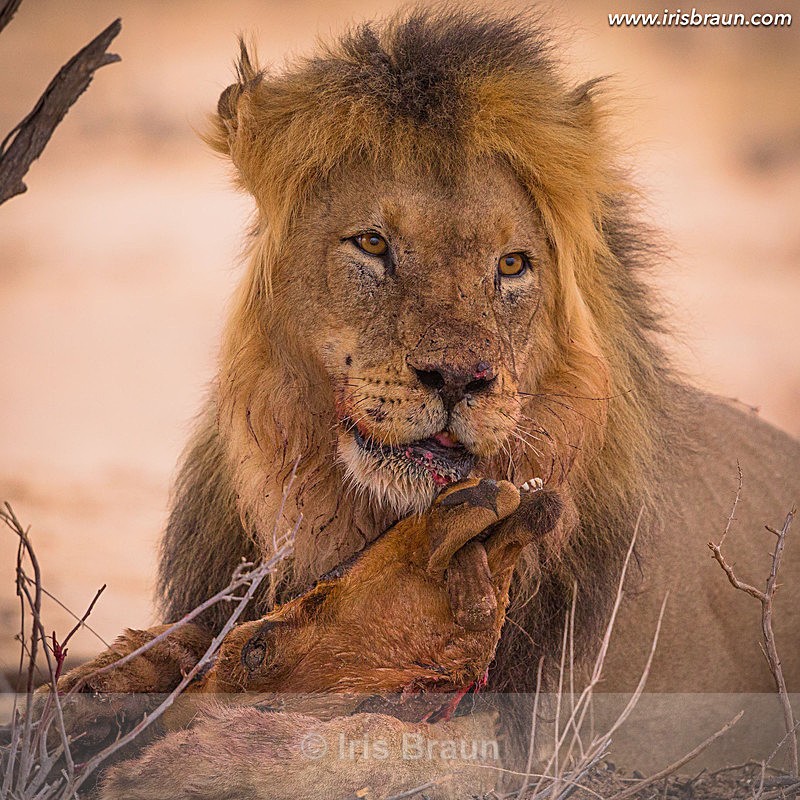 the Kgalagadi Transfrontier Park in the far north of the country is turning into a dusty desert. Tough times for wildlife.
This Kalahari lion is one of the few that escaped starving. Not by its own effort but by stealing an antelope carcass from a group of three unfortunate cheetahs.
It took him more than 24 hours to eat the hole beast. And when he eventually was done and nothing was left over, he hugged the head of the dead antelope like a precious souvenir.
December 2015: South Africa is experiencing the worst draught in over two decades. The dams are running dry, harvesting is becoming tremendous difficult and
Also in: Lion